Tarot Lenormand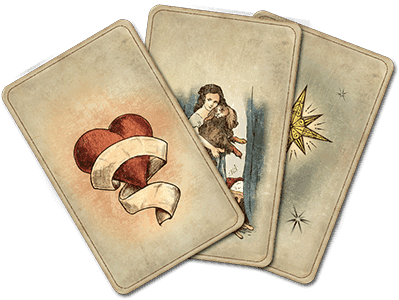 Tarot Lenormand


The cards of Madame Lenormand – the best card fortune teller of all times – are already here!
The special deck, designed by Madame Lenormand, is different from all types of fortune telling cards you have come across so far! The detailed interpretations of the cards will reveal important guidelines for your future and may help you make the right decisions.
Madame Lenormand herself was a personal advisor to great historical figures such as Napoleon and Josephine, and now she can advise you too!
Follow your intuition, allow the cards to give you their precious gift!
Features of the application:
36 cards with beautiful and detailed illustrations
Most detailed interpretations ever shown
Easy and intuitively managed app
Unique and stylish design with retro references
Daily prognosis feature – absolutely free of charge
An option for keeping your own personal journal with all your results so far!
Contact us
We will be happy to receive your recommendations at support@mobioapps.com